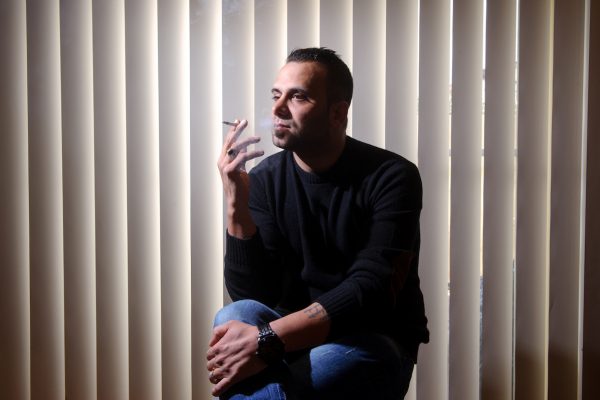 Reza Yarahmadi arrived on Christmas Island in late 2009. After being released, Reza began visiting detention centres and campaigning for detainee rights. We met Reza in a park by a lake in the north of Melbourne popular with Kurdish families, on a sunny Saturday afternoon.
NIGHT TIME WAS LIKE THINKING TIME
People don't know, even activists, no one knows until you live there one day: everyone is sick mentally. All people do is smoke, no one sleeps at night time. It's just unbelievable – just imagine you're walking and 100 other people are walking and no one talking to each other because everyone's thinking, everyone just walking with a cigarette between their fingers. I remember many times for half an hour or hour I did not know where I am, I could not see anyone around me, and then I was like "Wake up", it was like a dream. Wake and then I would see people around, no one would talk to each other.
Night time was like thinking time, you just think, just smoking, drinking tea and coffee, walking around. It was very strange, we could not feel it when I was there, but now when I think about it, it is actually strange, it's crazy.
So many times I was thinking, what if they deport me back? What is going to happen? What happened to my family? What has happened to my father? If the government found out I left the country by a fake passport they will definitely come to my family, and what will happen to my sisters, what happened to my brother. These things you think about: yourself, your family, your future, your past, everything.
This is an excerpt from a longer story. A collection of these stories will be published as a book in March 2017, by Allen & Unwin.